On September 11, 2016, our local newspaper published an article on the misadventures of the VERNA A II, a 56 foot fishing boat out of Fort Bragg, California The article caught my fancy. A few days later, September 13, 2016, slightly more amusing article was published due to the efforts of its owner, Roy Underwood, to evade the police. Roy just wanted to get drunk under a tree somewhere and try to forget this troubles.
As a regular visitor to the beach at Salmon Creek beach south, I was amazed to see the Verna A II first hand on the beach on a hazy day.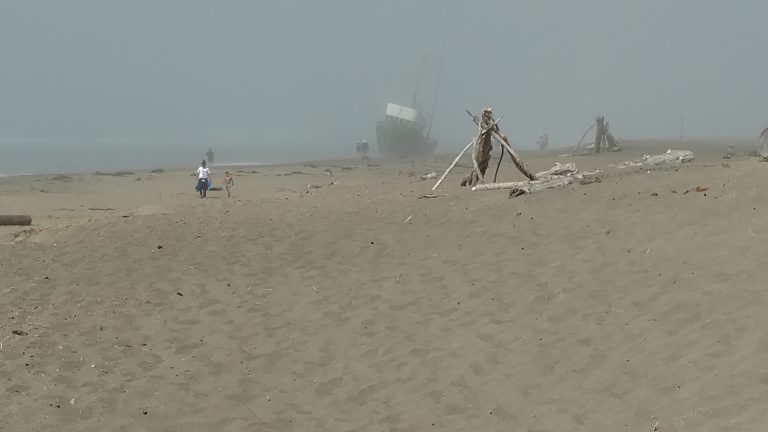 In the few days that passed a number of things had occurred, the authorities had Mr. Underwood in their care, I'm sure they realized that he wasn't able to refloat the boat and contracted with salvage company to have the hazardous items removed.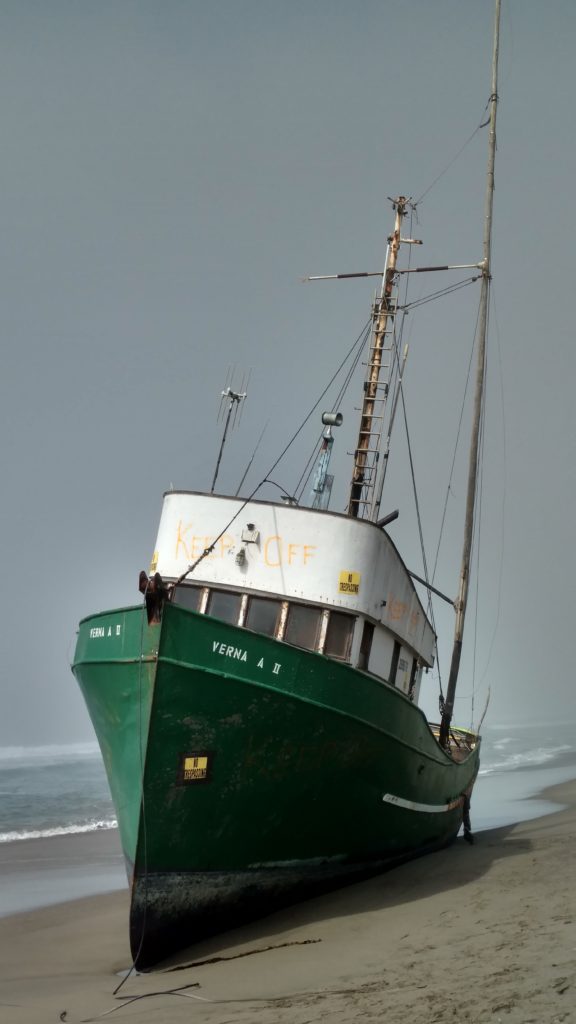 On November 1, 2016 , The Press Democrat ran an article describing the various efforts to salvage the Verna A II, but it seems nothing was able to be done to right her.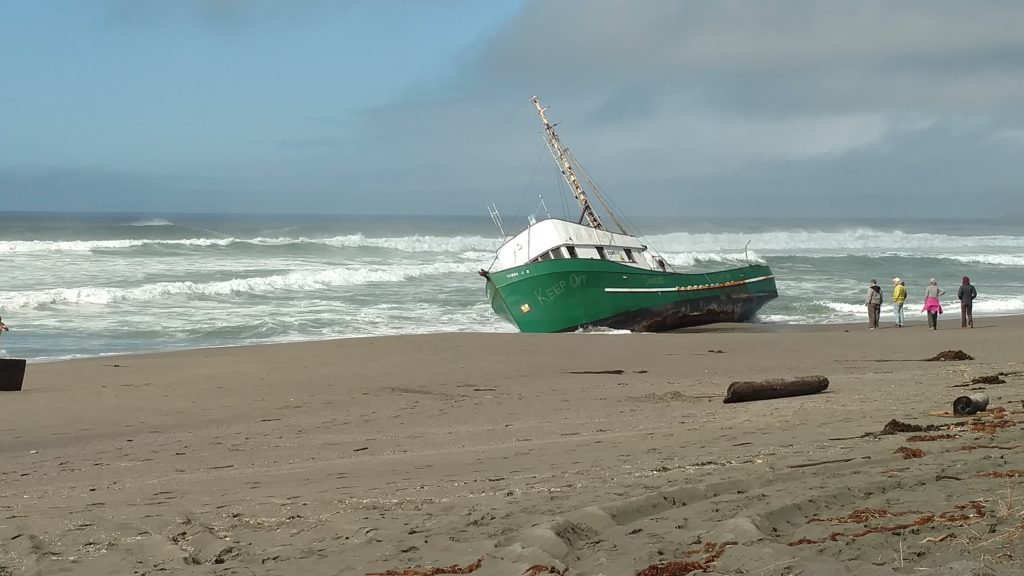 In the following months, due to my regular "hobby" of picking up trash on this stretch of beach, I was able to take snap-shots of the Verna A II as she was slowly demolished by the tide and surf.
By the end of November, her house was gone: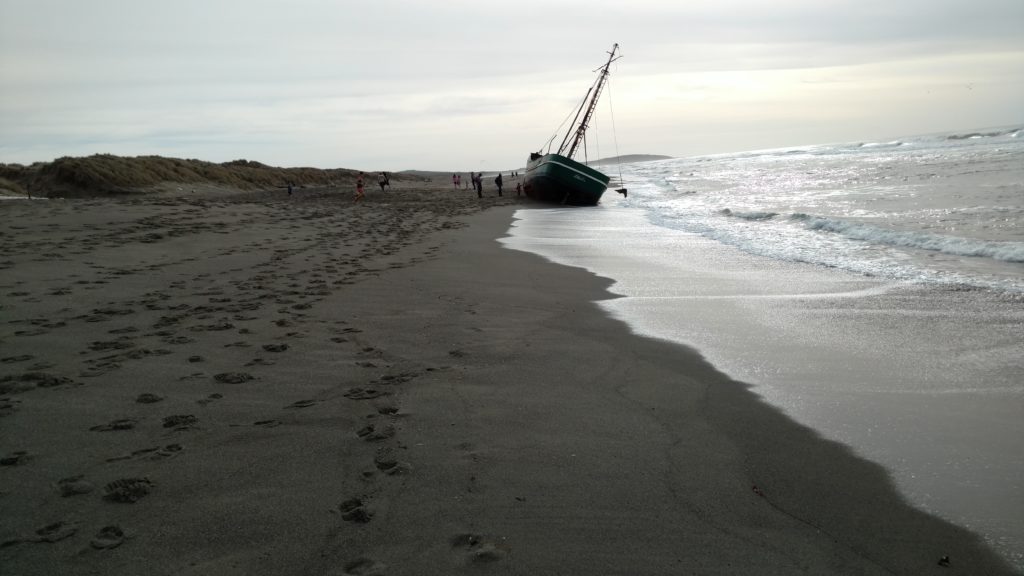 Pieces of wood, wires and insulation were washed down the beach and took some weeks to get cleaned up by the action of concerned beach-goers and the surf. During November, my trashbags were full of potato sized pieces of foam insulation.
In December, she had given up most of seaward/starboard side: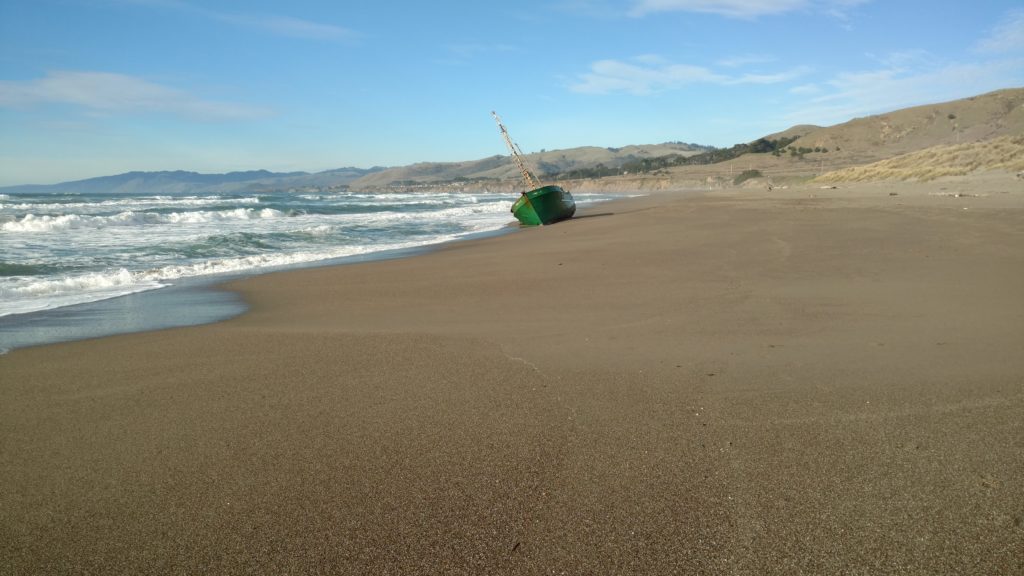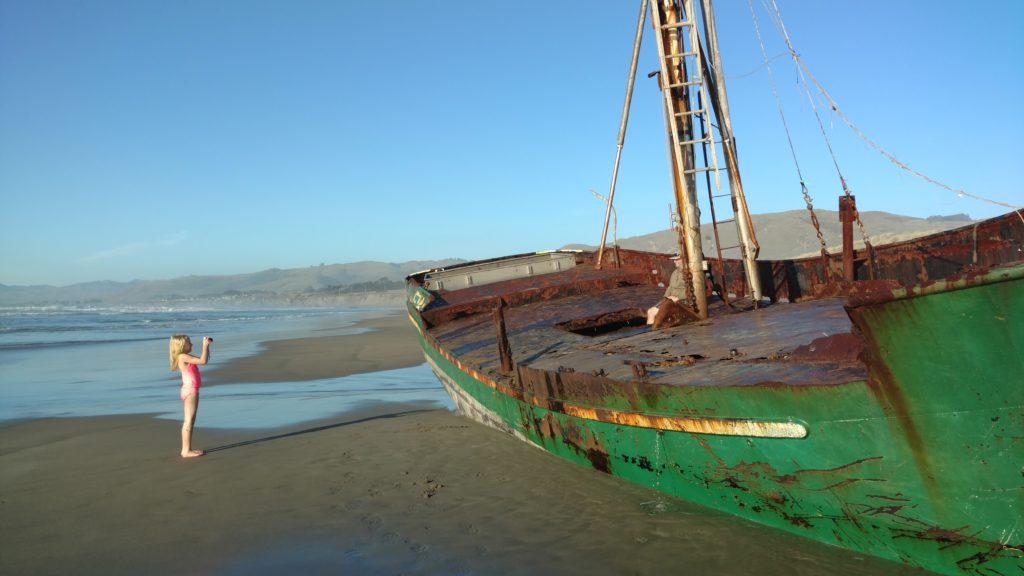 Amazing where people will let their children play!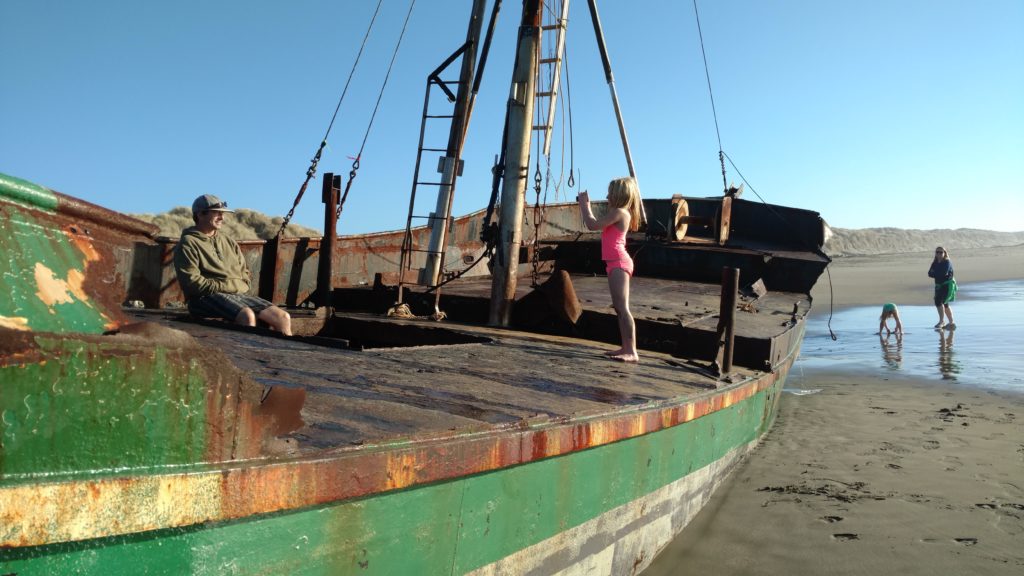 and in January, she was broken up by the large storms and high tides during that month: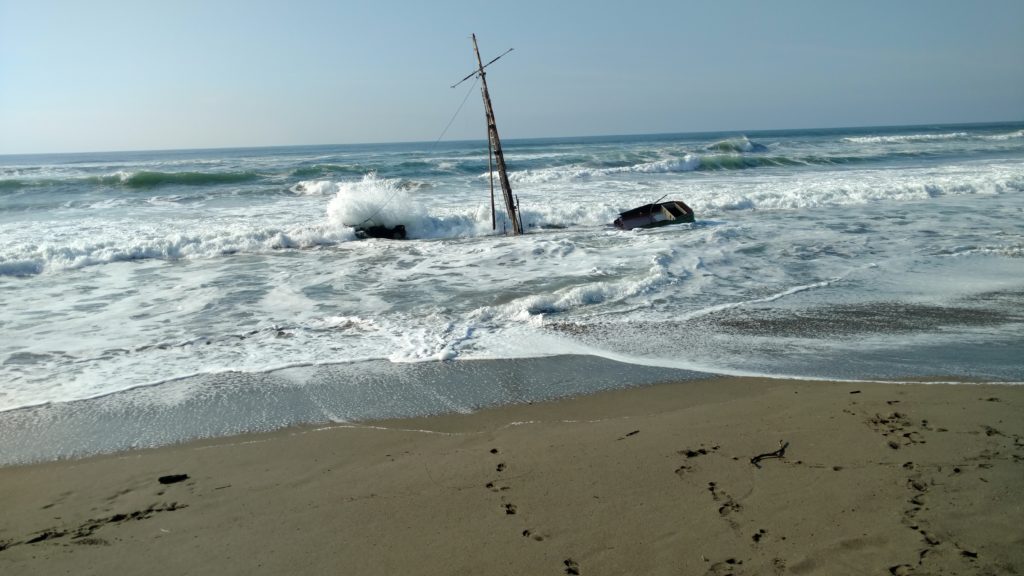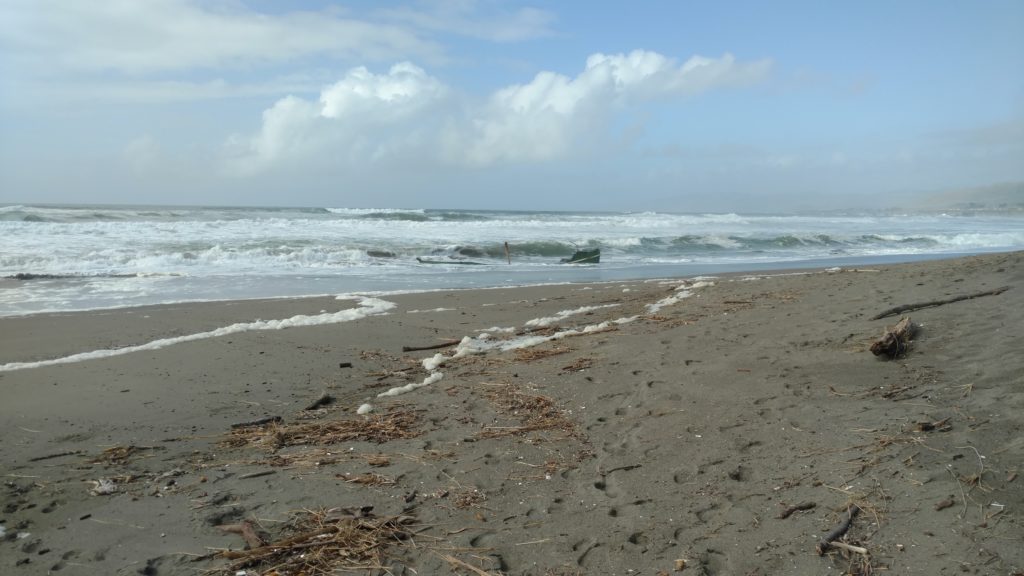 and at the end, she disappeared into the beach: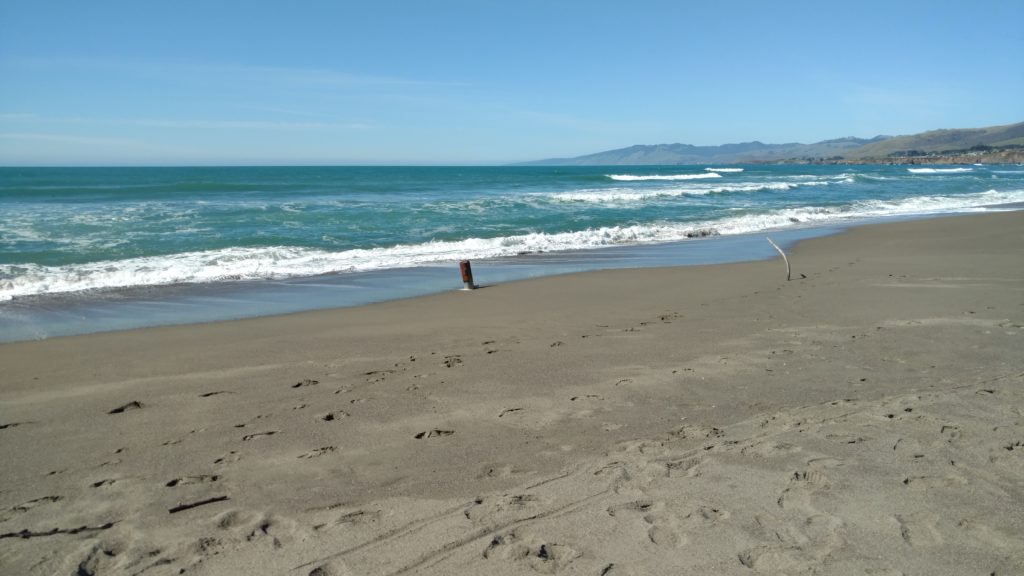 There is a good chance that she will be back, the sands at Salmon Creek and Sonoma Dunes beaches are active, the come and they go, sculpting the beaches into new shapes and sizes. When she does emerge, we'll try our best to post a picture here.
Added Feb 22, 2019 – As the tide receded yesterday, the Verna A II was revealed again: