Part one, Creation of the Label Ball, can be read here .
I entered the label ball into the Sonoma County Fair's Amateur – Adult Home Arts – Other Paper Arts – Altered Art (yes, that is the full category) and won a 2nd place ribbon! This also comes with a $4 check, so, after deducting my $2 entry fee, I netted $2 on the effort.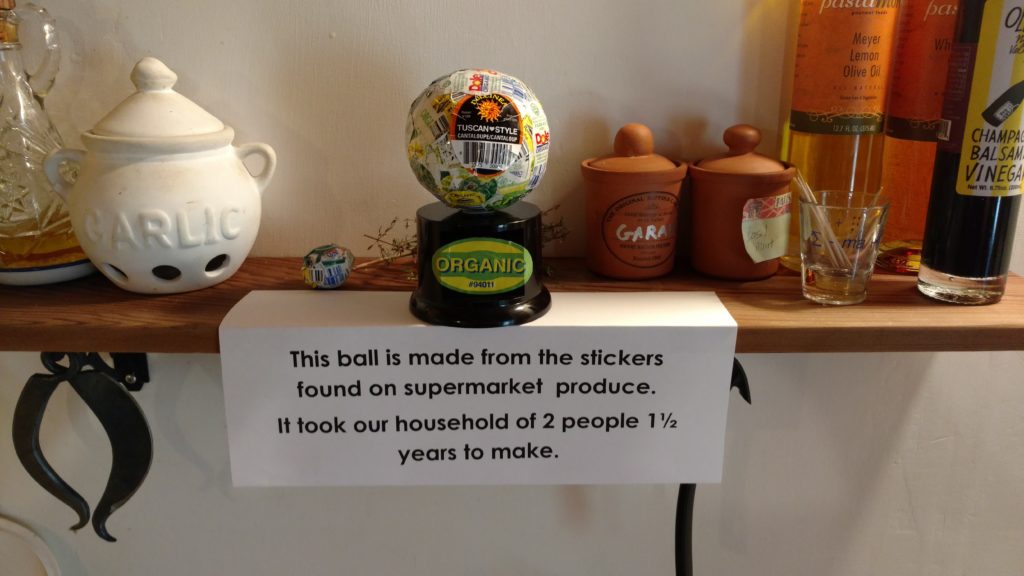 The label reads: This ball is made from the stickers found on supermarket produce. It took our household of 2 people 1½ years to make.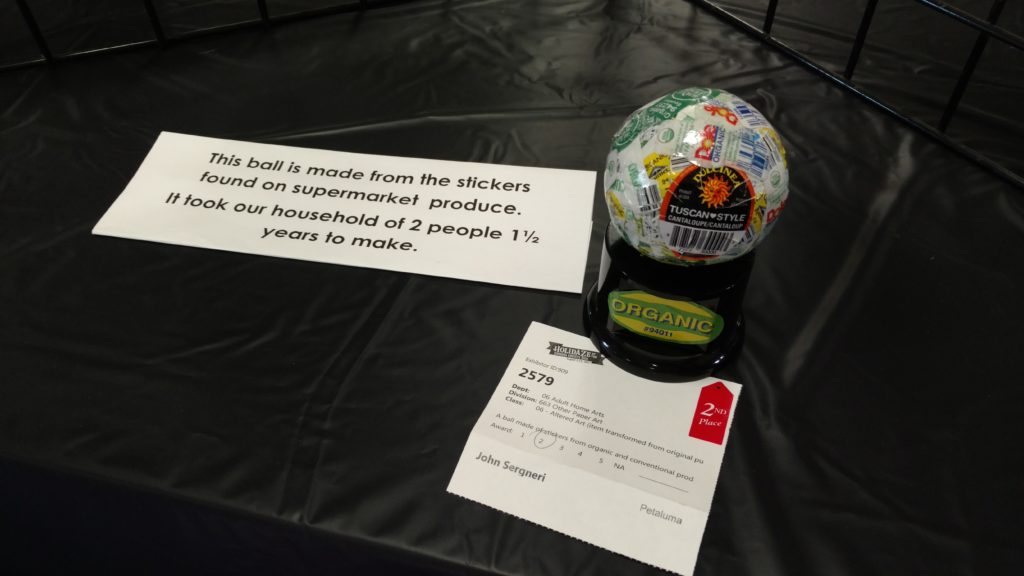 In a discussion over dinner with an apple grower, he was most insistent that the labels caused no digestive harm to anyone who mistakenly ate them. I posited that if they don't decompose in the compost bin, they are surely not digestible. He said, no, they don't digest, they pass through harmlessly. Those labels then become part of the city waste processing … I will follow up with how that works out if I can find my old pals at the treatment plant.