I wanted to get her name into Commonplaces, she is very brave!
US climate scientist risks felony by chaining herself to pipeline drill
Rose Abramoff was one of two protesters who helped temporarily shut down construction of Mountain Valley pipeline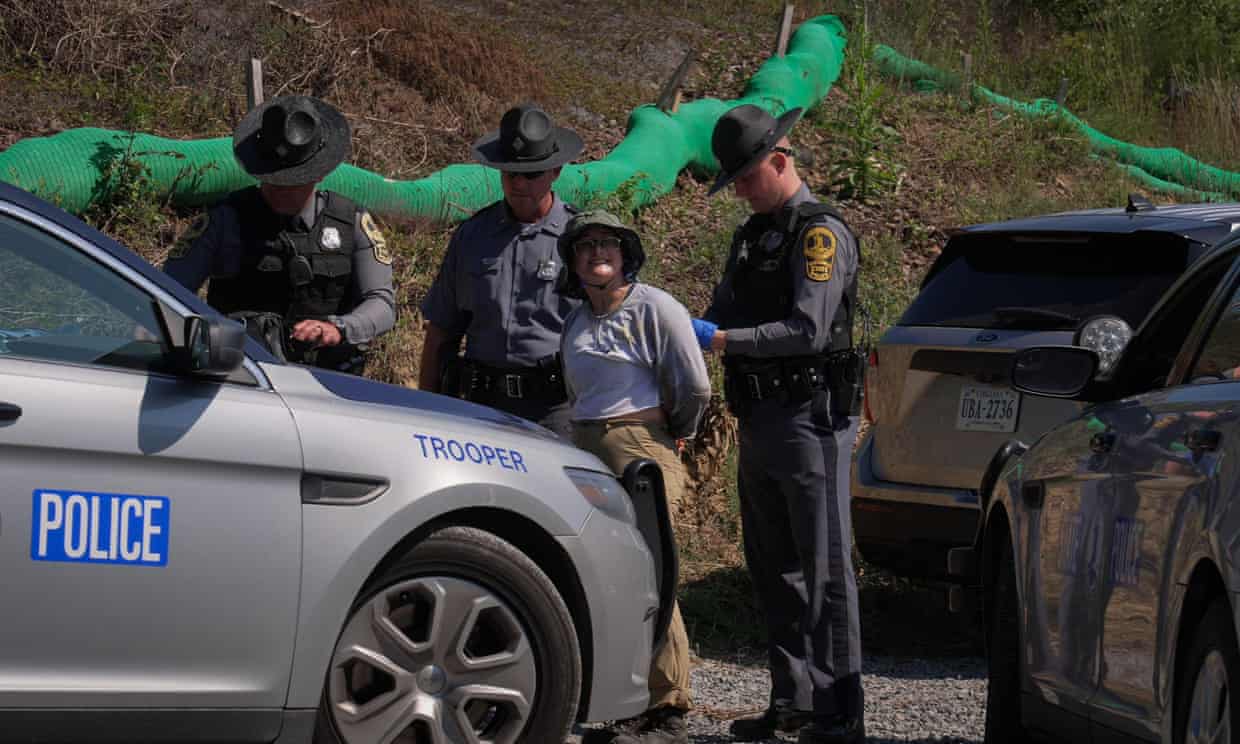 According to Scientist Rebellion, a coalition of scientists who are actively protesting against climate change, over two dozen work stoppages such as lockdowns, rallies and walk-ons have taken place at the Mountain Valley pipeline construction site in the past two months. On Tuesday, two protesters who attached themselves to construction vehicles were arrested and charged with trespassing, obstruction of justice and interfering with property rights.